Two Companies. One Goal.
Provide choice in the Enterprise Exhibition POS market.
Showtime Analytics is a global leader in enterprise analytics software helping cinema owners increase attendances, optimize operations, and improve overall profitability.
We recognize cinema operators' needs are evolving to not only offer more choice to consumers in the form of multi-purpose venues, but to also reduce operating costs and combat labour shortages at a time when our industry is still very much in recovery mode.
We see Point-of-Sale technology representing one of the biggest improvement opportunities to further reduce cost, automate operations and generate new revenue channels for Exhibitors.
By combining Admit One's innovative point-of-sale capabilities with Showtime's enterprise market knowledge, we can provide our customers with end to end enterprise software solutions to solve these challenges and opportunities.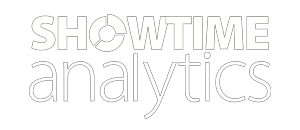 Since their inception in 2015, Showtime Analytics has grown to become a key player in providing analytics products and services to the cinema industry, working with some of the biggest exhibitors, studios and distributors worldwide.
"Admit One was the first POS provider to integrate with Showtime Analytics when we launched our company 8 years ago. During this time we have strengthened our relationship, the depth of our integration, and the number of customers we share. We have seen Pete and his team's approach to how they work to meet their customer's needs and have watched the Admit One technology adapt and grow in the European market. We have listened to our own customers globally and what they want and need from a POS provider. By extending our offering to include Admit One we provide our customers with one single enterprise team managing all their point of sale, analytics and marketing needs."

Founded by Peter Morton, Admit One has been providing POS to leading European circuits and major venue and tourist attractions for over 25 years.
"I believe passionately that Admit One is second to none in providing core ticketing, concessions, website and app capabilities to Exhibition clients. Now with the addition of our new bar, restaurant, in-seat dining and leisure capabilities we have the technology stack to meet the needs of any cinema worldwide. By joining together with Showtime we can leverage their global reach to accelerate our expansion into new Enterprise markets."

Showtime Group Solutions is headquartered in Dublin, Ireland, with offices in the United Kingdom along with our new team in Mexico and the United States.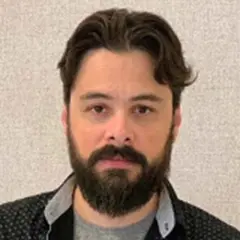 Daniel Tristan
Director, Showtime Group Solutions, US & LATAM
"Having worked historically in Exhibition I have always wanted to build a POS that met my needs as an Exhibitor. Whilst working with Showtime over the last 7 years integrating their software into all of the POS systems they work with, I recognised Admit One as being a true leader in terms of their technology and architecture. I firmly believe in their people and the system's technical capabilities but also know the importance of having boots on the ground locally. I am delighted to be heading up this new Showtime Group Solutions team in the US and Mexico, giving us the vehicle to take Admit One's technology into the Domestic market and beyond. This expansion means we can provide local 24/7 support, development and rollouts to our new Domestic customers. We are very excited for the future."